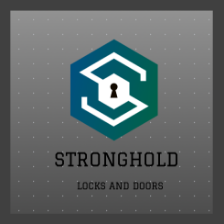 Stronghold Locks and Doors
The Professional South London Locksmith
With nearly 40 years of experience in the industry Barry Hodges of Stronghold Doors and Locks in South London is an independent joiner and locksmith you can trust. Passionate about providing solutions which work for your home or business, he prides himself on working towards the Master Locksmith Association (MLA) standards.
Stronghold Doors and Locks offer a straightforward, honest service with upfront costs and advice for all your locks, uPVC doors, windows and alarm needs.
We are based in South London. Stronghold Doors and Locks are in the prime location for a rapid response in the South London and Kent area. We provide our locksmiths services to domestic and commercial customers throughout the area and can service larger companies that have multiple locations across London and Kent. Click here to see all emergency locksmith areas. Areas include Walworth, Kennington, Lambeth, Elephant & Castle, Newington, Bermondsey, Camberwell, Vassal, Peckham and Stockwell.
---
Notice: Whilst every effort is made to validate the quality of services of our members, there is no contract between T-A-P and users of these services. Customers of these listed tradespeople and companies do so at their own risk.

Please check that the company or person accepts visitors before travelling to their location.
Some companies show their location for service area purposes only.