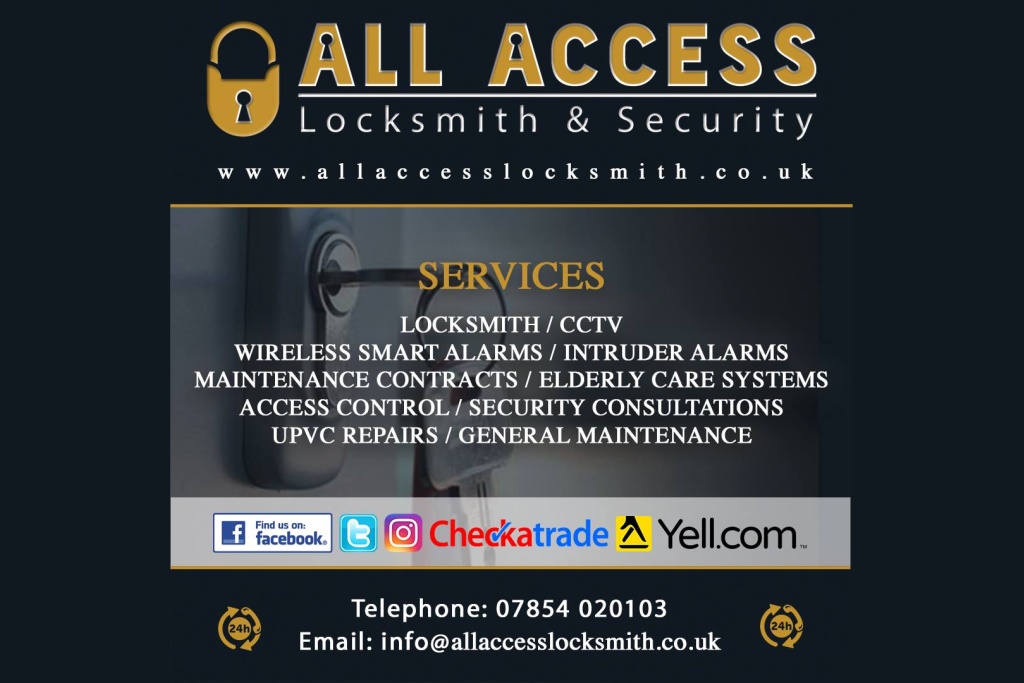 All Access Locksmith & Security
Locksmith in Stockton on Tees
Gareth at All Access Locksmith & Security is the locksmith in Billingham people call for trusted home and business security, new locks and lock upgrades.
Gareth provides a 24 hour Emergency locksmith service for lockouts and lock upgrade services in the North East.
The locksmith blogger info:
Locksmith Hartlepool that fit anti-snap locks
The locksmith service areas covered are:
All Access Locksmith & Security give you peace of mind with their services that protect you and your property.
They operate a 24-hour emergency call-out service to secure domestic and commercial premises or open doors.
Do you need a locksmith in Hartlepool?
Are you locked out or having lock problems?
Do you hear yourself saying "This lock has a knack to it!"? It could be on its way to failing!
Have you had a break in and want a security review?
Are you thinking about upgrading your business or home security?
Then contact All Access Locksmith and Security today!
13 Brendon Crescent Billingham TS23 2QR
---
Notice: Whilst every effort is made to validate the quality of services of our members, there is no contract between T-A-P and users of these services. Customers of these listed tradespeople and companies do so at their own risk.

Please check that the company or person accepts visitors before travelling to their location.
Some companies show their location for service area purposes only.